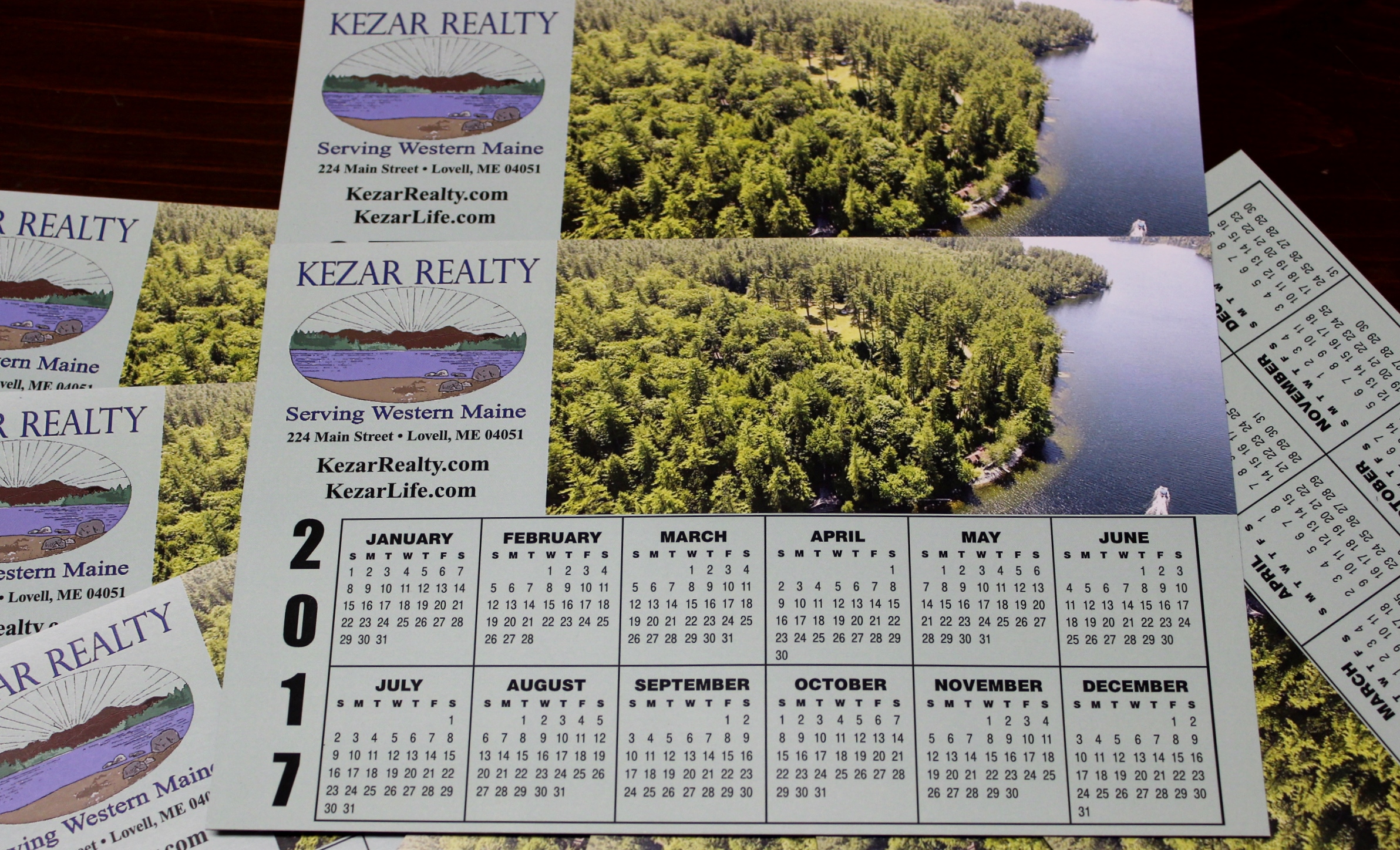 Just in time for the Holidays! The 2017 edition of the Kezar Realty calendar is now available. After experimenting with different formats over the years, we have gone back to the full magnet backing. Perfect for throwing it at the refrigerator and having it stick.
I will be sending some calendars out via mail but they will also be available in the local stores as well as the Kezar Realty office. You may also send me an email at stan@fairpoint.net and I will be happy to send you one (or two).
As always, not only is the calendar functional but what better way to dress up your kitchen appliances.